Inland Empire's Oldest and most Reliable Plumbing Company
Proudly Servicing The Inland Empire Surrounding Areas since 1943!
When your plumbing becomes problematic and you need a trusted and experienced Plumbing Company near you, call ER Block Plumbing. We have more than 70+ years serving the Inland Empire community. Our friendly Plumbing Experts know how to get the job done right the first time and always treat their customers like family by being committed to honest prices and reliable workmanship.
Whether you need a full gut job or just some updates, ER Block Plumbing has the experience to get your project done in a timely and beautiful manner. We strive everyday to deliver quality remodeling services, and will work with you every step of the way to make sure you get all the options within your budget and are left feeling excited about your professionally done remodel.
No matter the time, ER Block Plumbing is ready to take your call, answer your questions, and provide exceptional service. We are open 24/7 and are happy to take on whatever drain issue you may be experiencing, promising our customers a satisfaction guarantee and an honest-affordable price every time.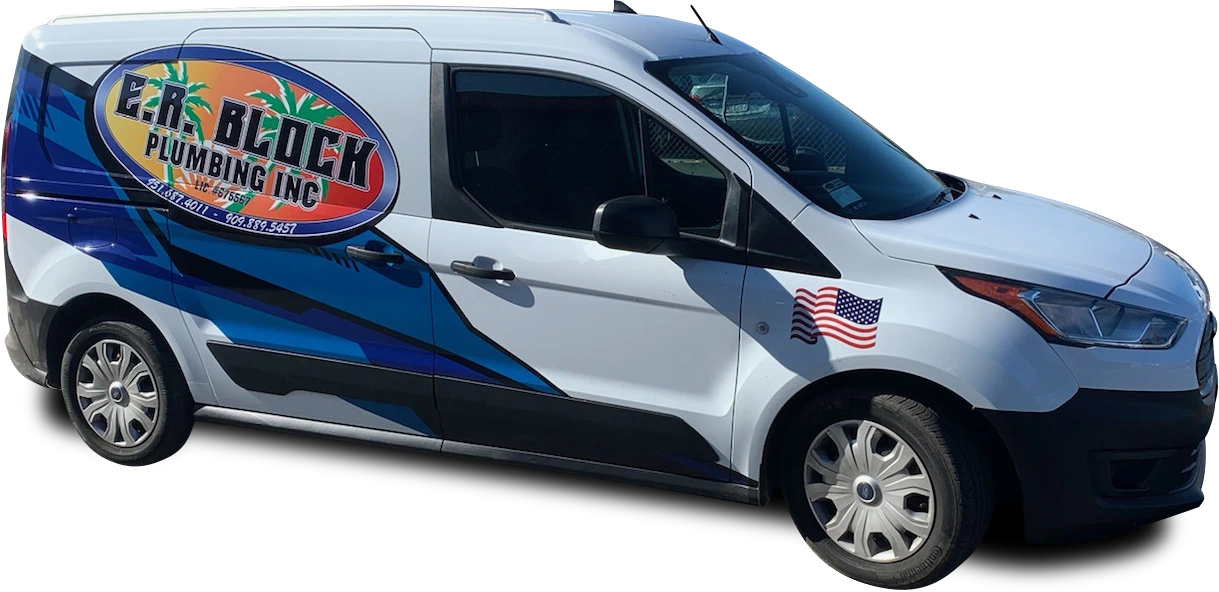 Contact us Today for the highest quality plumbing services!
PROFESSIONAL PLUMBING SERVICES
Plumbing Service That you Can Trust!
We have had ER Block at our home over the last 20 years many times. everything from re-pipeing to toilet installation , clogs, many things. The service people are always on-time, greet you and are very polite. the work that we have had done is always done in a very professional manner and always done correctly. I highly recommend this great company and hope to do more business with them.
I contacted ER BLOCK for a job along with other plumbers, ER BLOCK responded with the most reasonable price, Jame came for the job and explained to me how the other plumbers did a micky mouse job to my main water pipe, he completed the job in an hour and the estimate price given to me was very close to the final price, i will hire ER BLOCK for any plumbing job because they are professional and reasonable.
They sent James to find a water leak. Turns out it was a few small holes in my shower tile grout. What a relieif! James also replaced two old water supply lines to my toilets that were 20 years old and leaked if you turn the water up all the way. The bill way fair. He called to twll me he was on his way. Communication excellennt. Well stocked truck. No messing around he gets the job done quickly and professionally. I have been going to ER Block for almost 25 years or more. They always have the part I need, great advice and teach me how to fix stuff my self. Today I was over my head. First time I have hired them for a service call. Very pleased.

THE LONGEST SERVING, MOST RELIABLE PLUMBERS
IN THE Inland Empire CA
Choose the best Inland Empire plumbers!

We offer Top Rated Services
We provide the highest quality services to our customers. No corners are cut, and you get the best service every time!

24/7 Emergency Services
Don't worry if you have a plumbing emergency. We 24/7 to make sure your plumbing issues are taken care of.

Fully Licensed, Bonded & Insured
We are fully licensed, bonded, and insured so that your home and our work is always fully protected.

Our 100% Satisfaction Guarantee
We strive to be the best. We guarantee to provide you with quality workmanship and exceptional plumbing services to always ensure your complete satisfaction.